Germany — Wheelchair users in Hanau, Germany has been struggling with inaccessibility for decades. However, one wheelchair user decided to act on a solution once and for all – ramps made of Lego.
After getting inspired by another wheelchair user called Corina Huber, the 62-year-old grandmother Rita Ebel started building wheelchair ramps with the help of her husband.
The ramps contain hundreds of donated small plastic bricks that are stuck together with up to eight tubes of glue. This process usually costs Rita two to three hours a day.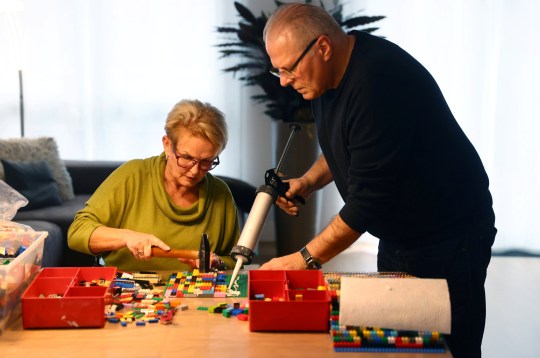 Moreover, Rita said that her ramps have been useful for wheelchair users, people with walkers, prams, and people with visual impairments. Most importantly, these ramps raise awareness of the inaccessibility issue in her hometown and the importance of recycling.
"The ramps are a great help, but also an eye-catcher," said Rita. "This is to draw attention to the fact that there are still many obstacles for wheelchair users that need to be removed."
Meanwhile, local businesses are enthusiastic about her ideas.
"It's a brilliant idea," said Malika El Harti, who got a ramp for her hair salon. "Everyone who walks past is happy about the ramps. Finally, you can see from afar that you can get in here without any problems."
A tourism association in Spain and students in the U.S. have contacted Rita in order to replicate the ramps in their own respective areas.
"Our campaign is picking up speed and rolling," she added. "It's great to see how many people are interested in it and want to participate."