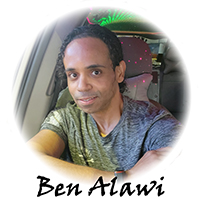 I know close hand the real struggle people with disabilities can go through just to find a reliable, safe and affordable transportation option that can accommodate their transportation needs. Many people with disabilities and wheelchair users are usually forced to miss very important doctor appointments due to unreliable transportation service showing up late or not showing up at all.
They may also be forced to wait hours just to be taken back home after a doctor appointment. This is not acceptable and shouldn't be the norm. People with disabilities deserve the same opportunities and options that able bodied people have when it comes to their transportation needs. That's why I decided to take matters in my own hands. I have been a professional Chicago taxi driver, licensed by the City of Chicago since 2001, and I have been working hard on establishing a professional accessible transportation service that is reliable, safe and affordable. I'm proud to offer you my 100% guarantee to always be there for your trip on time, every time.
Whether you need to get to the airport, to an event, to an important meeting or to a doctor appointment; we at ChitownCabbie Taxi Service are always happy to get you there on time every time.
When you ride with us, you ride with a professional driver who is extensively trained and licensed by the City of Chicago, a driver who is passionate about helping people with disabilities, a safe driver with excellent customer service skills and years of experience in transporting people with all types of disabilities. Our drivers are insured and bonded. They are also extensively vetted and have passed an FBI criminal background check. When you ride with us; you're always in safe hands. So just sit back, relax and enjoy the ride!
Our wheelchair accessible vehicles (WAV) are licensed and insured. They're well maintained and inspected by the City of Chicago every year.  We offer two types of wheelchair accessible vehicles; modified wheelchair accessible minivans and factory built MV-1s.
Both types of vehicles are equipped with a side-entry ramp for a safe and easy in & out of the vehicle. They're also equipped with secure wheelchair tie-downs for securing a wheelchair, a power scooter or a walker during the trip. Wheelchair and power scooter users have the option to either transfer to the vehicle's bench seat or simply remain seated in their wheelchair or power scooter. If the passenger requires remaining seated in his or her wheelchair or power scooter, the driver will then tie-down the wheelchair or the power scooter securely in addition to providing the passenger with an optional seat belt for a safe and secure ride.
Our vehicles can accommodate people with service animals and all types of walkers, manual wheelchairs, power wheelchairs and power scooters. If you have an oversize walker, wheelchair or power scooter, then please make sure to ask for an MV-1 vehicle when booking your trip since MV-1s offer a wider ramp and interior than a modified minivan.
Chicago's Cab# 6962, The Coolest Cab Ever!
We're proud to have the #1 voted Coolest Taxi Cab in Chicago..😁😊